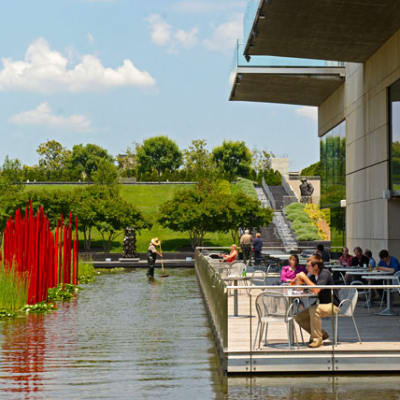 What to Expect
Whether you find your best adventures in history, nature, art, or shopping, Richmond's lovely Museum District Bed & Breakfast is a great home base, a comfortable, airy home in the heart of Richmond, a vibrant, beautiful and historic city. A nexus of American history from Jamestown Settlement to the Revolutionary era to the Civil War and beyond, Richmond today is a city alive with art, music, dance and theatre, and sports. Going or coming, it's an easy get-from or get-to for major cities on the East Coast -- two hours from DC, and only six hours from New York City.
Upcoming Events at VMFA: https://www.vmfa.museum
Treasures of Ancient Egypt: Sunken Cities currently through January 18, 2021
George Bellows: Sport, Leisure and Lithography currently through November 29, 2020.
Working Together: Louis Draper and the Kamoinge Workshop, currently through October 18, 2020.
Robert McNeil 1938: A Collective Portrait of African American Life in Virginia currently through November 1, 2020.
Please check VMFA website for other wonderful events and online activities.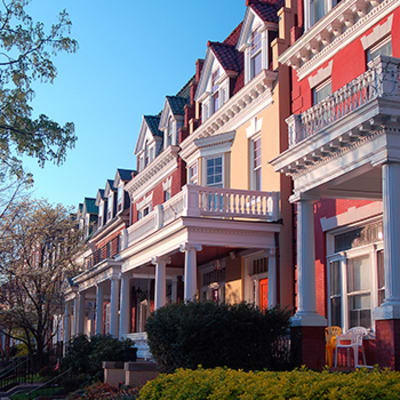 Steps Away
Walk through shady neighborhoods of lovely homes and gardens to five museums of art, architecture, history and science. Just across the street, the Virginia Museum of Fine Arts offers exhibits, evening music and lecture series. Stroll Monument Avenue, the only street in the nation designated a national historic landmark, bordered by gracious mansions in many styles, its statues of Confederate heroes joined by Richmond's Arthur Ashe. The Carytown shopping district offers boutiques (including Mongrel, the best card shop/ gift shop in America), antiques, the historic Byrd theatre and a range of dining options, including two 4-star restaurants.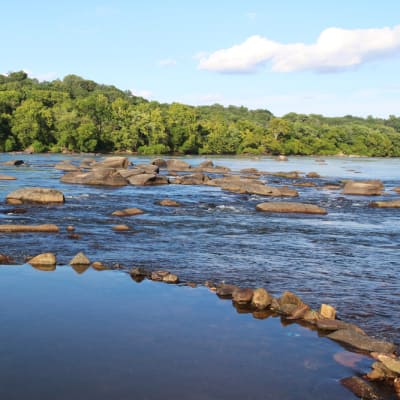 A Short Drive
A slightly longer walk, a short bike ride or drive will take you to generous Richmond parks with lakes, fountains, a Japanese Garden, a Vita Course for distance walkers and runners. James River Park is wilderness in the center of the city. Biking and running routes take you through neighborhoods back and forth across the river. Three U.S. presidents, 1800 Confederate soldiers, and the cremé of Richmond society for 300 years are buried in Hollywood Cemetery on a bluff overlooking the James.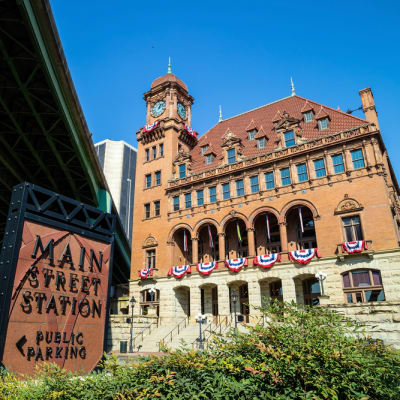 Farther
A seven-minute drive takes you to downtown Richmond, to the Capital designed by Thomas Jefferson, Civil War Museums, Richmond's Black History Museum and Cultural Center, and St. John's Church where Patrick Henry's challenge, "Give me liberty, or give me death!" is reenacted all summer. (Snap your photo with George Washington.) In Shockoe Bottom and Shockoe Slip's clubs and restaurants, listen to rock, Latin, jazz, bluegrass and folk; do some gustatory exploring in cuisines from down-home southern to nouvelle. Explore Richmond's art scene at galleries or join the crowds at monthly First Friday Arts evenings downtown. Extensive gardens and an education center at Lewis Ginter Botanical Gardens are a short drive across town.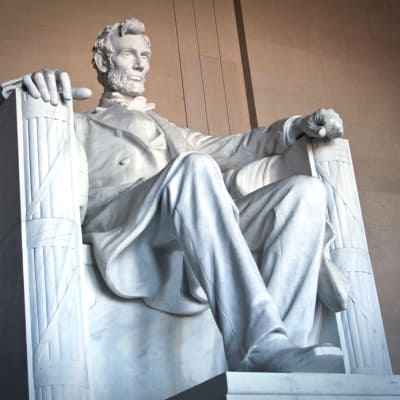 Day Trips
On easy day trips you can recap American history from Jamestown Settlement through the Revolutionary and Civil Wars and beyond. Re-enactors and park guides enhance the experience and increase your knowledge. Richmond is a great base for seeing Washington, DC, two hours away by train or car. Immerse yourself in natural beauty and wonder. Take a day hike in the mountains or soak up the sun at the beach. Tour Virginia's award-winning wineries, clustered in rolling countryside. Determined shoppers can surf outlet stores in Williamsburg (45-minute drive) or mega mall Potomac Mills with more than 220 stores, an hour and a half north toward Washington.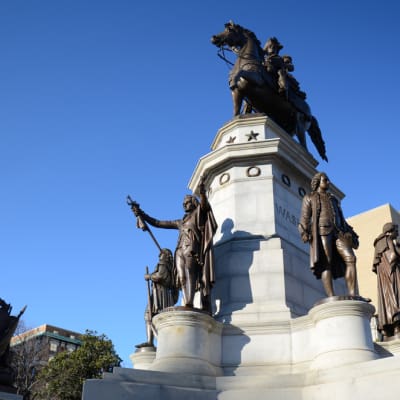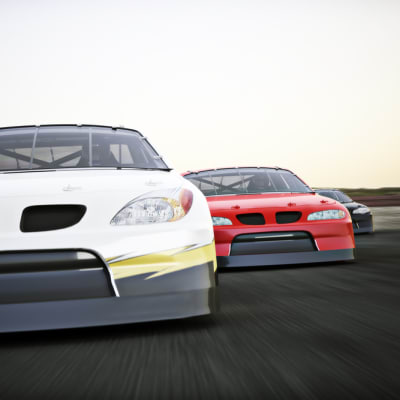 Racing
Horses (at Colonial Downs track in nearby New Kent County); people (The Richmond Marathon in November; mountain biking, ex-terra and more); and cars (NASCAR at the Richmond International Raceway; also Richmond Dragway and Southside Speedway).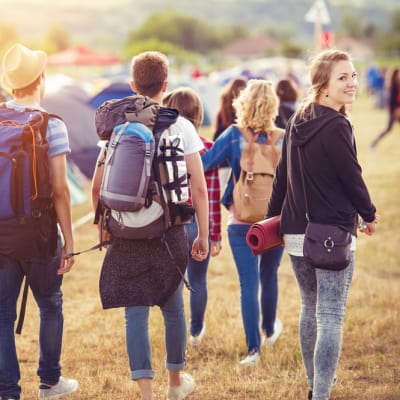 Festivals
Richmond loves a party, and there are major festivals, NASCAR events, craft and art fairs, ethnic food festivals -- even a Tomato Festival and a Watermelon Festival (on Cary Street around the corner) -- and house and garden tours all year. Some highlights include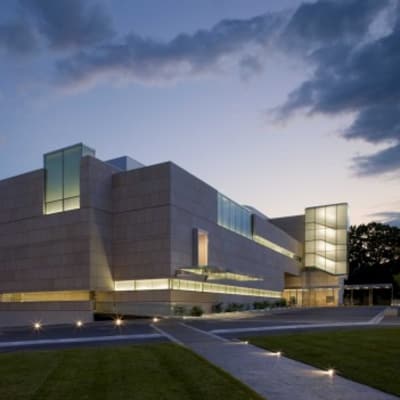 Things to do in Richmond
Museums
Historical Sites & Tours
Special Events
Outdoor Activities